A experienced Knoxville law firm with Over 45 years of legal experience in and out of the courtroom.
Are you or someone you love facing criminal charges? Do you fear going to jail? No question, a criminal conviction can change your life forever. Sometimes, just the allegation is enough to ruin your reputation and career. The good news is that help is available. Our Knoxville Criminal Defense Attorneys represent clients throughout East Tennessee in all types of criminal cases at the Law Offices of James A.H. Bell, P.C.
Experienced Knoxville Personal Injury Attorneys You Can Count On.
Not only are we known for wining tough criminal case but we have have successfully litigated thousands of personal injury cases.
An unintentional injury can interrupt your life and, in some cases, change it forever. The financial burden of severe injuries can be overwhelming as well as physical and emotional.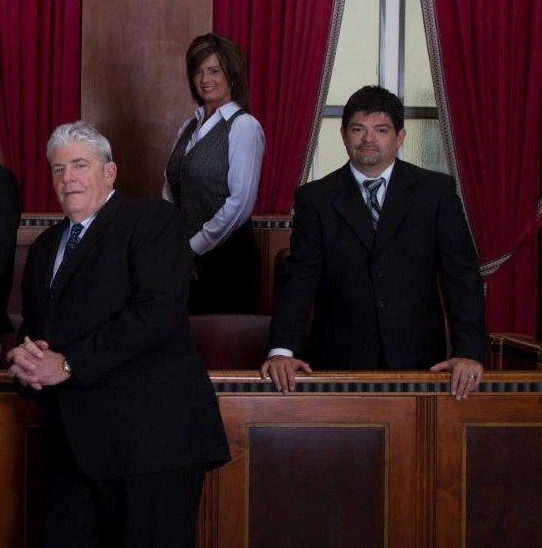 We work tirelessly to ensure our East Tennessee criminal defense and personal injury clients receive the attention they deserve we will fight for for their rights to obtain the compensation and justice they are entitled to.
Areas of legal expertise serving all of Tennessee
Personal Injury Law
We take pride in the fact our firm has represented those who have been injured due to someone's negligence and have done so for over 45 years. It would be our pleasure to do the same for you as well.
Auto Accidents
Motorcycle Accidents
Burn Accidents
Truck Accidents
Slip and Fall Accidents
Criminal Defense Law
If you or someone you love has been charged with a crime in Tennessee, you will be facing one of the most stressful situations anyone can experience during their lifetime.
Drug Charges
Sex Crimes
White Collar Crimes
DUI Defense
Homicide / Murder
Administrative Licensing Law
Governmental regulations control professional licenses that regulate the livelihood of most of the professional occupations in Tennessee. 
Tennessee Medical Review Board
Tennessee Board of Pharmacy
Tennessee Health Related Boards, such as psychologists, nursing, social workers
Tennessee Board of Realty
Tennessee Board of Professional Responsibility