Trusted and Experienced Knoxville Professional License Lawyers and Tennessee Administrative Law Attorneys.
The first sign that your professional license might be in danger is when you receive a phone call from the relevant TN licensing board investigator, or receive a notice of complaint, or receive a letter from the state investigatory agency. This when you need to call an experienced Knoxville professional license lawyer. The matter may be assigned to a department investigator, such as one from the Board of Health, or other governing body where your license has rules governing its continual renewal.
The investigator will gather as much information and evidence as possible to support the revocation of a professional license. One should not try to handle that process without counsel. Even for lawyers under investigation, it is not prudent to represent oneself in this type of investigative inquiry. The next logical step is that the investigating agency will be requesting more information.
When we say more information, that should alert you that some investigation has been collected to move the case forward. If you believe at this point that your response will simply make the matter go away, you are fooling yourself. You would be better off talking to the Sandman than the investigator without counsel. Rather than replying to the letter, contact our professional license defense lawyers right away for further advice.
Consult With an Experienced Tennessee Administrative Law Attorney today.
It is important to contact a Knoxville professional license lawyer at this early stage, as you have the right to representation and have those rights exercised. Our legal team has defended professional licenses for decades. That means we know are experienced in these matters and are aware of the process, but also the pitfalls, snares and traps that could cost you sanctions against your license.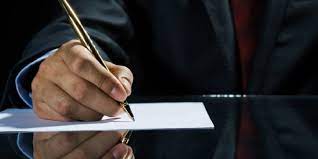 Experienced and Trusted Tennessee Administrative Law Attorney Located in Knoxville, TN
A Experienced Knoxville Professional License Lawyer Can Help.
The investigator then submits official investigative reports to the governing board's counsel. Responding timely has it advantages and avoid additional sanctions. Tennessee has several disciplinary boards that oversee different professions. The State of Tennessee lawyers will present the case in a civil administrative hearing. That hearing will be complex. It will be governed by an administrative judge, or a hearing panel. Under the authority in some boards, the parties may engage in formal or informal discovery.
Once formal charges are filed and the case moves forward on the docket, time is essential. By getting in touch with us immediately, our Knoxville professional license lawyers at the Law Offices of James A.H. Bell P.C. may be able to find a solution at this stage, before a case hearing. However, if the prosecutor proceeds and files formal charges, we can still help you by negotiating on your behalf.
When your professional license is in jeopardy make sure you choose an experienced Knoxville professional license lawyer.
As a Knoxville professional license lawyers, we recommend that you never try to represent yourself because, as a licensed professional, you will only have one license case, and without an experienced Tennessee administrative law attorney representing you, your license will be at risk. At the end of the day, there may be financial cost assessed against you, summary suspension of your professional license at the onset of the litigation, or other sanctions, such as a public reprimand. Not one of these sanctions will go away and the sanctions will follow your license far into the professional future.
To set up a case evaluation with an experienced Knoxville professional license lawyer, call The Law Offices of James A.H. Bell, P.C. at 865-637-2900 or 1-877-546-2900, or complete our contact form to the right to contact us online.
Speak to a administrative law attorney today
If you have any questions or would like to speak with someone from our team, please fill out the form below.