Trusted Knoxville attorneys & Tennessee criminal defense lawyers serving all of East Tennessee.
Clients from all walks of life, from all over the country, have been entrusting the legal representation from the Law Offices of James A.H. Bell, P.C. since the 1970's. We have had several noteworthy renowned trial victories, including federal court, as the result of acquittals for our white collar and complex civil clients. Our reputation has grown not only as skilled trial lawyers, but also as a group of client focused attorneys and staff who has become knowledgeable about our clients' needs in order to meet our obligations on their behalf. One client wrote as to the total group defense:
We offer counsel and representation across a wide spectrum of legal services in Knoxville, TN. In addition to DUI defense, criminal defense, personal injury, and administrative law, the firm has a strong and diversified civil litigation practice.
Specifically, Mr. Bell has over four decades of experience handling civil and criminal cases, earning a reputation as a skilled and tenacious litigator. In any criminal or civil case, Mr. Bell's associate attorneys vigorously represent clients with his knowledge and experience.
The Law Offices of James A. H. Bell, P.C. provides our clients with experienced, effective, and zealous representation. We are aware that your case is crucial to your life and your future, which is why our Knoxville attorneys take the time to get to know you personally so that we can provide you with individualized legal representation. In order to obtain the justice our clients deserve, we fight hard for each client individually.
Speak to an attorney today
Tell us how we can be of service and one of our team members will contact you.
Our experience Knoxville attorneys will fight for you.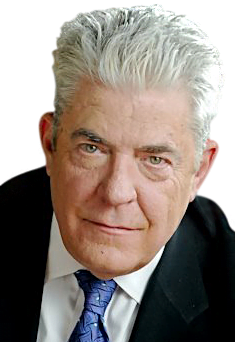 We believe that our hearts and legal minds are open to see and take advantage of opportunities to provide good and quality legal care for others during their difficulties with the civil or criminal legal system.
We believe those opportunities comes though building meaningful relationships with the clients and their families, while reconstructing the legal lives over injuries, or arrests, or suits – all of which often threatens the integrity and peace of the client.
We believe the caring, hope and joy of our representation, coupled with our caring and administrating during the legal process on behalf of the client, builds long lasting relationships
James A.H. Bell – Founding Attorney
Knoxville attorneys with a mission
The mission statement of the Law Offices of James A.H. Bell, P.C. is "To seek full justice in each individual case using all available resources, within the bounds of the law, to the client's advantage to accomplish that result."  In support of that goal, our entire staff of paralegals, legal secretaries, and our own in-house private investigator work closely with the attorneys to communicate and coordinate with clients during the difficult and stressful litigation period.  Our Knoxville attorneys will perform a thorough, comprehensive, and detailed work-up of the facts, circumstances, and background of your case, enabling us to pinpoint issues and possible solutions that other firms may miss.  Our preparation,  knowledge, skill set, and ability to try cases are hallmarks of our success.
The Law Offices of James A.H. Bell, P.C., accepts employment only after careful preliminary review of the facts and circumstances of each particular case. If you need effective, zealous representation, call the Law Offices of James A.H. Bell, P.C. and ask for a consultation with one of our attorneys.
Contact a Knoxville Attorney and schedule a free consultation.